Royal Exhibition Building
Melbourne's Heritage Buildings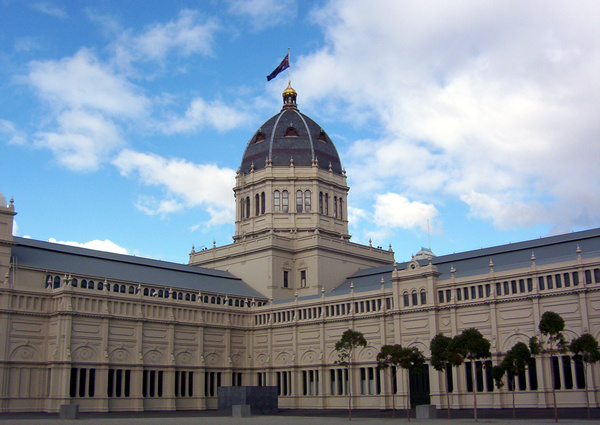 The Royal Exhibition Building is one of Australia's finest buildings and in 2004 became the country's first structure to be recognised with a place on the World Heritage list.
The building, which is in the Carlton Gardens next to Melbourne Museum, were finished in 1880 for Melbourne's first international exhibition.
It was a tribute to the energy and wealth of the city, brought about by the nearby gold rush that was among the biggest the world has known.
The magnificent building is one of the world's oldest "exhibition pavilions" and has been carefully restored to its former glory.
Inside its opulent interior, large galleries and astonishing dome, the Great Hall offers a spectacular setting for trade shows, fairs and cultural and community events.
Regular guided tours of the Royal Exhibition Building are available on most days at 2pm, subject to availability. All tours depart from the adjacent Melbourne Museum.
- Richard Moore.