Melbourne Museum
Exploring Life in Victoria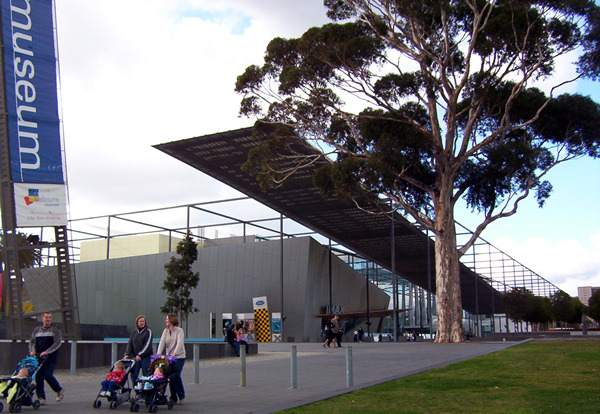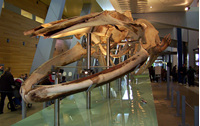 The award-winning Melbourne Museum is in the Carlton Gardens, adjacent to the magnificent Royal Exhibition Building.
The museum focusses on life in Victoria - ranging from history, to the environment and the state's culture.
It has eight major galleries within its walls and has permanent exhibitions that include a Dinosaur Walk and the exceptionally popular Sam the Koala in the Science and Life gallery; The Melbourne Story and the legendary race horse Phar Lap in the Melbourne Gallery; explore the working os the mind in the Mind and Body Gallery; discover the secrets of Victoria's mountain forests in the Forest Gallery. There is also a gallery designed just for the kids.
The museum rates among its highlights: A complete skeleton of a blue whale, the Bunjilaka Aboriginal Cultural Centre, a living rainforest, the racehorse Phar Lap and an IMAX theatre on site.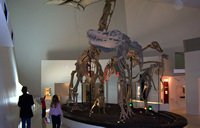 Bunjilaka Aboriginal Cultural Centre is a space to learn about Victoria's Koorie (south eastern Aboriginal) people. Presentations include artworks, artifacts, stories and performances.
Melbourne Museum is open daily 10am -5pm.
It is closed Good Friday and Christmas Day.
- Richard Moore.