Near Wellington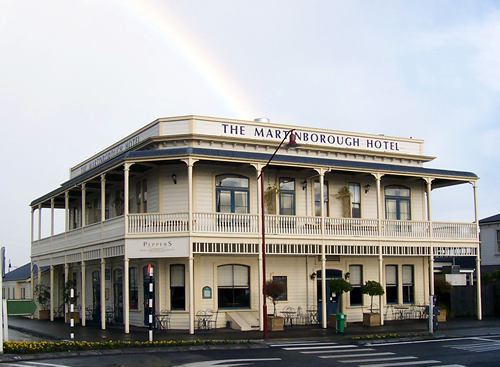 By Richard Moore
As the locals - that is all New Zealand wine buffs - will tell you the wines from the vinyards around Martinborough in the Wairarapa are some of the best in the country.
In fact, some say Martinborough has the best but it is only by heading down there you'll discover for yourself.
Martinborough is the perfect place to stay if you are travelling to or from Wellington and you have a day or so to spare. Not only are there the wines, but on the nearby Wairarapa Coast you can get to the Cape Palliser lighthouse and Cape Palliser seal colony.
In Martinborough we can highly recommend eating in the Martinborough Hotel (pictured above) where you get terrific meals at good prices. The company is very pleasant and the atmosphere is welcoming.