Tauranga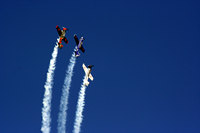 By Richard Moore
Hotels in Mount Maunganui
Hotels in Tauranga
One of the gems in Tauranga is the Classic Flyers Museum near the city airport in Mount Maunganui.
Classic Flyers is a museum that not only has a great collection of aircraft and military items, but also hosts major airshows.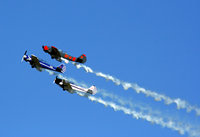 It was created by people who want to preserve New Zealand's rich aviation history and has grown into a terrific living museum.
The aircraft at Classic Flyers include a Fletcher top-dresser, ex Royal New Zealand Air Force Harvards, a CT-4B air trainer, DeHavilland Devons, a Hawker Hunter, a half-scale Focke Wulf 190 and, best of all, a full size replica Spitfire MkV!
In the military museum there are plenty of vehicles, weapons, photographs and other interesting pieces of memorabilia.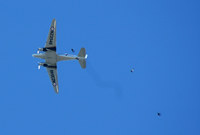 The museum puts on at least one major airshow a year and these are pretty spectacular events that include aerial dogfights, military re-enactment battles and demonstration tabletop wargames.
Classic Flyers is well worth a visit if you are in Tauranga or Mount Maunganui.
It is located at 8 Jean Batten Drive, Tauranga Airport, Mount Maunganui.
Phone: 07 572 4000.
The museum is open from 10am to 4pm, 7 days a week and has a Café & Bar open from 8am to 5pm every day.