The Cenotaph
The latest Sightseeing, Tours, Attractions & Events in Wellington
Hotels and Accommodation in Wellington
Book the Interislander Ferry to the South Island
Book a visit to Zealandia
Visit Zealandia at night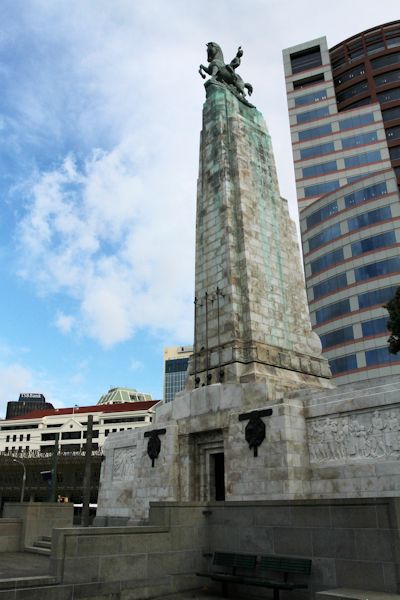 Wellington's cenotaph is just outside Parliament's grounds on Lambton Quay and is an impressive monument to the country's war dead of World War I and World War II.
It was unveiled on Anzac Day (April 25) 1931 and features at its summit a bronze figure on horseback.
Following WWII two bronze lions and a series of bronze friezes were added.
After a lot of hunting - and the help of the Wellington council records office - we can tell you the Wellington cenotaph is 19.5m high.

The latest Sightseeing, Tours, Attractions & Events in Wellington