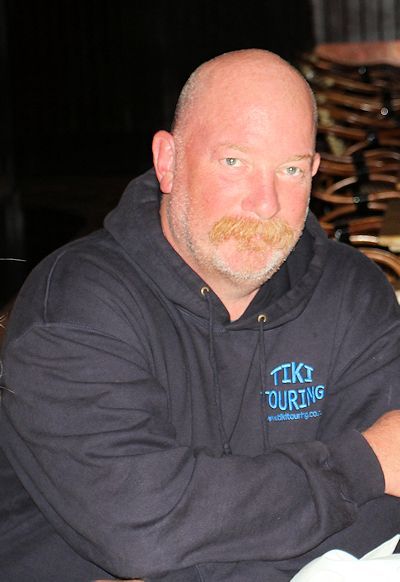 About Us
Editor
Richard Moore
Richard Moore is an award-winning Australian journalist and photographer with 40 years' experience in the profession, mainly on daily broadsheet newspapers and the Internet.


Go Cats!
Well done the boys at Geelong for our three Australian Rules Football flags in recent years.
Carn the Catters!
He has worked in Australia, New Zealand,England and the Cook Islands on news organisations such as The Melbourne Age, the BBC World Service, the Daily Telegraph (London), the New Zealand Herald, Radio Australia and various British regional papers.
In 1987 Richard Moore spent a month in Belfast shooting a photo essay on The Troubles, coming a bit too close to a hand-grenade attack for his liking, and in 1989 covered the fall of the Berlin Wall.
His first foray into web development was a computer game site called Gameblitz, he then built the Web Wombat search portal and was editor of it for five years. Web Wombat now gets more than 800,000 visitors a month.
At the same time Richard Moore created The Napoleonic Guide - a 4000-page reference website on the Napoleonic Era. Built for teachers, students and history buffs The Napoleonic Guide gets more than 150,000 visitors a month.
In 2004, Richard Moore built TikiTouring.co.nz and it is now a major tourism website for people travelling to - or around - New Zealand, the Cook Islands, Solomon Islands and Victoria, Australia.
He is currently working in the Cook Islands as a writer, editor, photographer and senior journalist.
In addition he has finished a novel on the Napoleonic Wars. The factional work follows the campaigns of the Worcestershire Regiment during the Peninsular War in Portugal and Spain.
In 2008 he almost ended up in heaven through a rather inconvenient heart attack, during which he drove himself to hospital for treatment.
Richard is a member of Travel Communicators in NZ and has his travel stories published by APN regional newspapers and the NZ Herald.
Go to www.richardmoore.com to see his photographs and some of his opinion columns.
He is a mad keen Geelong Football Club supporter in Australia's AFL and also supports the mighty Manly Sea Eagles in the NRL.
To contact Richard Moore just click on the link.