What's On in the Bay of Islands
BAY OF ISLANDS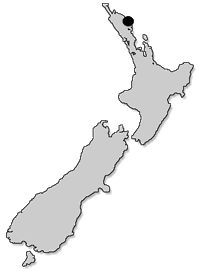 Sightseeing, Tours, Attractions and Events in the Bay of Islands
Hotels and Accommodation in the Bay of Islands
By Richard Moore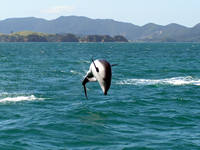 If you love the ocean and enjoy pristine scenery then a visit to New Zealand would not be complete without a journey to the famed Bay of Islands.
Four-and-a-half hours drive north of Auckland, the Bay of Islands is the perfect place to enjoy water activities such as sailing, scuba diving and game fishing, as well as seeing historic towns such as Russell - New Zealand's first capital.
Take a day trip to 90 Mile Beach, visit Cape Reinga the northernmost tip of New Zealand, cruise among the 144 islands or, in the case of the Hole in the Rock, through one.
There are several tours to this fascinating piece of natural marine sculpture - on the Excitor Fast Boat Adventure (check out these Excitor photos), the Cream Trip Supercruise and the Cape Brett cruise.
If you want to get hands-on with nature then take the time to take a cruise out into the Bay of Islands, don a wetsuit, put on flippers and a diving mask and hop overboard to swim with the dolphins.
Other things to do include a cruise on a tall ship the R. Tucker Thompson, or have a change of pace and go see the oldest stone structure in New Zealand - the Kerikeri Stone Store - or be in on a crafts tour of Kerikeri.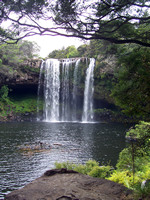 While in Kerikeri take a break and walk to the Rainbow Falls, which are 27 metres high.
About 30 kilometres north of Kerikeri is the resting place of the Rainbow Warrior, the Greenpeace flagship that was sunk by French agents.
It is off the stunning Matauri Bay where you can experience superb diving, great surfing and an unbelievable place to camp.