Auckland hotels have room for improvement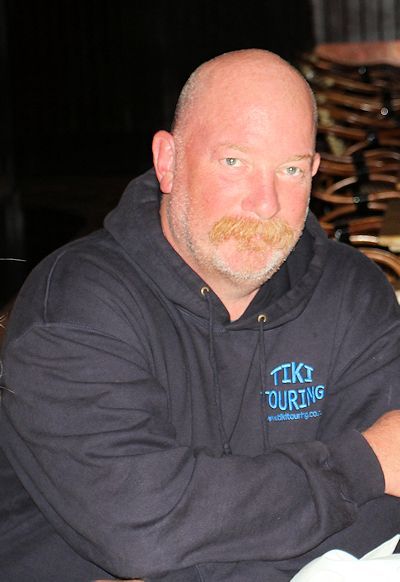 16/12/2014
By Richard Moore
IN THE past week we have had the misfortune to have to stay at two Auckland hotels at opposite ends of the accommodation ladder.
Our first was the Ibis Budget Hotel at Auckland airport, the second was Rydges Hotel in the central city.
We had just flown in from the United States and had booked a late-night berth at the Ibis Budget. I have always said that when travelling as long as you have a clean bed then it doesn't much matter where you stay – but I was mistaken.
Now due to the international date line and exhausted brains we stuffed up our booking at Ibis Budget. We realized that just before flying out of LA and wanted to add a night at the place. We knew we couldn't change the initial booking – that being very clearly stated on the website – but we needed a place to stay a night earlier and so tried to phone through.
And phone through …
And phone through.
For no matter how many times we tried, the answerphone clicked on and gave us an email to write to. Only the accent of the person was such it could not be understood – and was bloody stupid anyway – being h7865-re@whatever.
So we organized other accommodation.
The next day, we contacted Ibis Budget by phone.
Hooray, you say, but unfortunately we once again we got the answerphone and its unintelligible accent.
Okay, thinking outside the box I thought well let's try a major hotel in the city that is related to Ibis Budget – Ibis itself – and see where we get.
We got through to a person – praise be to God – and asked if they could message Ibis Budget and pass on my mobile phone number so they could contact us. No worries, they said.
Four days later not a whisper to be heard.
So we tootled back to the airport the next afternoon in a bit of a time-crunch situation. That is we had limited time to get booked in to the Ibis Budget, get showered and then make a rendezvous across the other side of the city.
We got to the airport okay and even saw the Ibis Budget sign. The problem was there were big renovations going on and despite a complete circuit of the hotel on foot there was no obvious entry.
Not even a clue.
Anyway, I'd like to hear from travellers who have had bad experiences in New Zealand hotels.
It seems Ibis Budget's budget didn't go as far as to afford a sign so its paying guests could actually get into the hotel.
And that wasn't the only barrier.
It seems the Ibis Budget management believes it's okay for guests with heavy bags to somehow wend their way through a worksite and have to use a Ouija board or spiritualist to magically show them where reception is.
For future reference it is on the second floor.
Behind the two computers in the small room with the cardboard "Reception" sign were two young women who perkily said "hello" and how could they help.
Well, answer your phones for a starter, said this peeved fellow.
"Oh," they twittered, "our phone line is very busy."
Yes, I retorted, I discovered that when I called several times from America.
And from Auckland.
"Oh, we do have an email …"
That's only good if you can understand it, I snarled, and it's a bloody stupid one anyway.
"Oh, we're sorry."
And there's no sign on the entrance it took me 10 minutes to find the blasted door.
"Oh …"
With plastic entry card in hand – and the clock ticking - it was onwards and downwards to our rooms just three doors along from reception.
Opening the door it was an astounding sight that greeted us.
Our room that could fit four people – a couple and two others to fit in the bunks provided – was marginally bigger than our bags. Okay a slight underestimation, but not far off. It was tiny.
Oh well we are just going to be sleeping here for a night so it's not so bad.
While my lady took a quick shower I tried to find a glass to have some water.
Only there were no glasses provided. Nor were there tea or coffee making facilities. That is a jug and a few cheap sachets of coffee, sugar and teabags. Nothing.
Maybe they were in the fridge. There was no fridge.
Or, for that matter, a phone in the room.
Well I guess that's not a big problem because they never answer the bloody thing anyway!!!!
Now I hear you say well you did know it was a budget hotel …
Yes, dear readers, but a budget hotel doesn't have to be cheap-arse. And it cost more than $100 a night. In my view that isn't budget, that should be rated affordable.
The next night, still in Auckland, we caught up with friends and told them our tale and they were not surprised. They had been Ibis Budgeted in Sydney and it sounds like exactly the same issues faced them.
So, you have been warned.
I have mentioned we had only been back from Los Angeles for a day at most when we sampled the Ibis Budget's wares, but our adventures got even better.
We stayed on in Auckland because I had a harbour-cruise business party to attend. My room at Rydges in Federal St was paid for and so I had booked another for the teen travelling with us. Thank God I did because we rocked up at reception to be told my official room had not been booked. Okay so can we have another, I asked. "No, we are fully booked tonight."
Ah, bugger.
Oh well can we swap our double room for one that has two beds and we can all squeeze in there.
"Certainly we can try, came the response."
Great, thank you guys. And I have to say I thought the front office staff at Rydges were terrific.
The new room was nice – although crowded with bags and bodies – but we eventually organized another room at Sky City Hotel.
After our cruise we returned to Rydges to find my lad had enjoyed a very nice scallop dish ordered via room service and we then sat down for a late snack at the STK restaurant, which was absolutely spot on.
So why does Rydges feature in this tale of pretty crap hotel service you ask?
Well, first of all there is the mystery of the non-booked room.
My work emails – which I had been unable to access for three weeks in the USA – showed the booking had been done.
There were two rooms for us, but it seems the surname Moore appearing twice in the guest list didn't give the front staff the vital clue about our missing room.
But what followed had me screaming down the phone at some poor clerk.
Just before 8pm on the night after our stay/non-stay at Rydges, I got an email from a trainee manager stating: "I trust this email finds you well. I believe that you have booked an accommodation at Rydges Auckland on 13 Dec14. Unfortunately, you were not here for your reservation. We will apply a penalty fee, which is cost of 1 night accommodation to your credit card. If you have any questions, please do not hesitate to contact me. Regards."
Well it was Guy Fawke's Night all over again at my house as the fireworks exploded. If I had been within driving distance of Rydges Hotel I would have re-visited them and not been responsible for my actions.
I was on the phone within 0.000002 millisecs hoping to chat with said trainee manager but, unfortunately/fortunately, they had gone home. So I left a message. It said the trainee should get in touch with me the moment he got in because otherwise I would return to Auckland and do things to him that would make the CIA's enhanced questioning look like a Bible class.
The person did not ring me back and so I had to get on to the Reservations crew to sort the matter out, which they managed to do with few hassles.
My point is that here is this allegedly professional hotel charging me a penalty fee of $244 for a room they said I hadn't booked into when in fact they had turned me away from it.
The penalty was applied without any contact with me, other than what I consider to be an offensive, pre-emptive email announcing the fine.
That forced me to find another hotel that left me more than $150 worse off.
Nowhere near good enough.
Anyway, I'd like to hear from travellers who have had bad experiences in New Zealand hotels.
You know the email tikitour@tikitouring.co.nz.