Auckland War Memorial Museum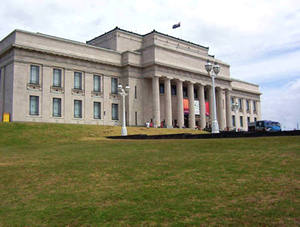 By Richard Moore
AUCKLAND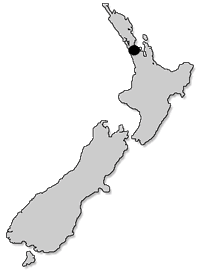 A must-see in New Zealand's largest city is the Auckland War Memorial Museum (pictured right).
This amazing building, also known as the Auckland Museum, is an excellent old-style museum filled with a truly marvellous collection of artefacts.
It is open almost every day of the year and is a highly recommended half-day outing for culturally aware travellers. In its marbled halls are some fascinating collections that span human history from the ancient days to more modern exhibits.
You can see whale bones, Polynesian artefacts, live shows by Maori dancers, New Zealand's flora and fauna, relics from ancient civilisations, historical looks at Auckland city from the days of the pioneers through to the 1960s and much more.
With New Zealand having such a rich Polynesian connection, the Maori and Pacific Island exhibitions are must-sees and include a large Maori meeting house and a mighty war canoe carved from a single giant totara tree.
The Auckland Museum also has a fascinating ancient collection that includes some major items from Egypt, Greece, Rome, China, Korea and the Americas.
Being a War Memorial, the Auckland Museum dedicates it entire top floor to New Zealand at War and provides a detailed look at the New Zealand Wars against the Maoris, the First World War, Second World War, Korea and more recent conflicts including New Zealand's peacekeeping efforts.
Similar in style to the Canberra War Memorial, there is a very moving and solemn wall of remembrance dedicated to those who died in wars.
Children will have a marvellous time in the more-modern interactive areas of the museum and can get their hands on with various learning devices and come face to face with bees in a see-through hive, cockroaches at breakfast, fish (including a Nemo clownfish) and a lot more. Be prepared as a parent to let them explore this area for at least an hour!
Auckland Museum also will appeal to dinosaur fans with a terrific display of giant skeletons including the four-metre tall Cryolophosaurus and Malawisaurus. Check out a flying Pteranodon and then be gobsmacked by the size of the moas - giant birds that stand three metres tall.
Auckland War Memorial Museum is open every day except Christmas Day and ANZAC morning (25 April). Regular hours are 10am to 5pm.
Entry to the museum is a donation - specified at $5 for adults.