Stone Store and Mission House, Kerikeri
Bay of Islands Suggestions
Pictures of Cape Reinga Bus Tour
Book a Bus Tour to Cape Reinga
Sightseeing, Tours, Attractions and Events in the Bay of Islands
Hotels and Accommodation in the Bay of Islands
By Richard Moore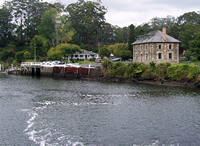 BAY OF ISLANDS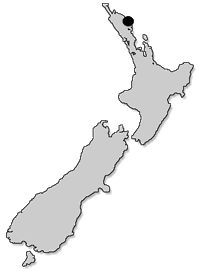 The Stone Store at Kerikeri is one of the most well known buildings in New Zealand, courtesy of its status as the first stone structure built in the country.
It was completed in 1833 and was made from Sydney sandstone and volcanic rock.
The Stone Store sits at a peaceful bend on the Kerikeri river and next to the other historic building in the vicinity - the Mission House.
And when we say peaceful, it would be but not for the hordes of cars and tourists racing around it. Be patient if you are waiting for photos without cars.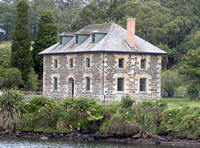 The building has been used as a storehouse, granary, trading post, military outpost, theological library, school and general store.
It is a lovely old structure and inside you can see the store and shop areas as well as the barrel-lifting pulleys in the attic.
The need to get money for vital renovations means the historic side is somewhat tainted by expensive cheap items to buy and this does detract from the Stone Store.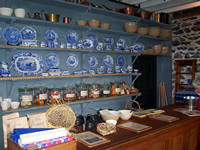 However, if you are pressed for time, get a couple of photos from the outside and have a bite to eat in the cross-river park.
A note here take a rubbish bag with you as it seems the local authorities don't believe in rubbish bins in public areas so you have to take away your leftovers with you.
The nearby Mission House has original furniture and can boast being the oldest wooden building in New Zealand. A ticket to both sites is around $7.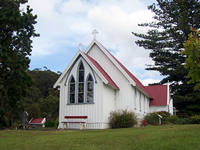 And across the road and up a bit of a hill is a fantastic old church that is definitely worth popping into.