Katikati Bird Gardens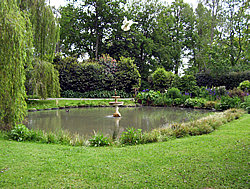 Great Adventure Ideas
Hotels in Mount Maunganui
Hotels in Tauranga
By Alice Moore,
aged 9.
When we got to the Katikati Bird Gardens we listened to a man who told us the rules then we set off to explore.
We saw lots of birds and my favourite was the baby I found. It was lying on its back on the gravel and crying for its mother. I was sad seeing a poor little animal being hurt.
My dad said there wasn't much that could be done with a bird so small. The people at the Katikati Bird Gardens agreed.
After that we went and looked at some birds in a cage. When we got there I heard a polite (not) voice say "Hello Stupid!". I wondered who was being rude and then I realised that it was a cheeky cockatoo talking to me.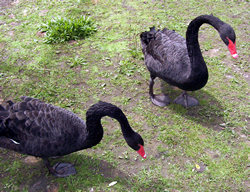 "Hello Stupid!" It said again. "Hello yourself!" I said back.
Next up our group went to one of the big aviaries where we saw a swans nest with eggs in it. The swans were cool, but stood between us and their nest to protect the eggs.
Outside the aviary were some quite aggressive geese that fought over the food we threw to them.
But the ducklings next door were not frightened at all, they just swam around in their mini pond.
There are lots of pretty and interesting birds at the Katikati Bird Gardens but the best moment was when the peacock was showing off to his girlfriend.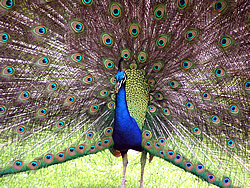 Details
The Katikati Bird Gardens are 10 acres of tranquil gardens about 30 minutes drive north of Tauranga.
There are more than 50 species of birds on view including the cheeky cockatoo, the flirting peacock, swans, ducks and very cute ducklings.
Some of the native New Zealand birds are tui, kea and pukekos. Feed bags are available.
The gardens are in Walker Road East (off the Pacific Coast Highway) and are open 7 days a week, between September and April, from 10am-4.30pm.
Phone (07) 549 0912.