Old Government Buildings
The latest Sightseeing, Tours, Attractions & Events in Wellington
Hotels and Accommodation in Wellington
Book the Interislander Ferry to the South Island
Book a visit to Zealandia
Visit Zealandia at night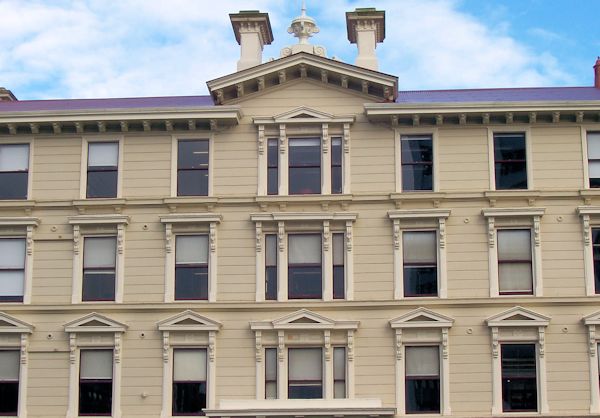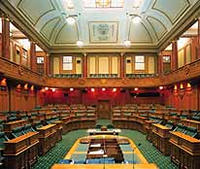 New Zealand's Parliament Building and debating chamber is well worth a visit.
Designed and built in the early parts of the 20th Century it has undergone a major rennovation and looks superb.
There are free one-hour tours available and guides will take great delight in telling you about New Zealand's style of Government, the workings of the Parliament, the country's history and many other things.
You can wander around key areas of the historic buildings including the Parliament and Legislation chambers and the Grand Hall, as well as taking in New Zealand multimedia artworks in the Galleria.
When the Parliament is in session - that is meeting - you can get access to seating in the public gallery.
You will need to go through security first and there is a dress code for those wanting to watch the politicians in action in the debating chamber.
Male visitors to the gallery may not wear hats - except for religious reasons (for example, turbans) - they must not take off their jackets in the gallery and must wear shoes.
Parliamentary Tours
Weekday hours: 10 am to 4 pm (last tours depart at 4 pm)
Weekend hours: Saturdays 10 - 3 pm, Sundays 12 - 3 pm (last tours depart at 3 pm)
Closed: New Year's Day & 2 January, Waitangi Day, Good Friday, Christmas & Boxing Day.

The latest Sightseeing, Tours, Attractions & Events in Wellington