Auckland Wintergarden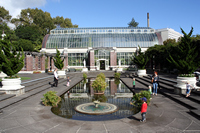 By Richard Moore
AUCKLAND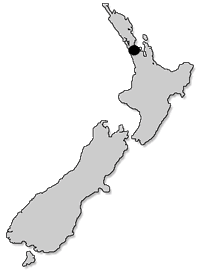 If you are in Auckland and feel the need to have a bit of a chill out then we can thoroughly recommend the Wintergarden in the Domain.
The Domain is a lovely place to stroll and is, of course, home to the exceptional Auckland War Memorial Museum.
And just down the road from the War Memorial Museum is the beautiful Wintergarden.
It was built after World War I and consists of two display glasshouses, a formal courtyard and a calming fernery.
One glasshouse contains temperate plants, while the other displays tropical varities. Both are visually stunning and will even have non-gardeners ooo-ing and aaah-ing.
Photographers will love a trip to the Wintergardens as its heritage-protected buildings are pretty funky to get images of.
Entry to the delightful Wintergarden is free.
Opening Hours:
April 1- October 31, Monday to Sunday (9am - 4.30pm) November 1 - March 31, Monday - Saturday (9am - 5.30pm) and Sunday (9am - 7.30pm).