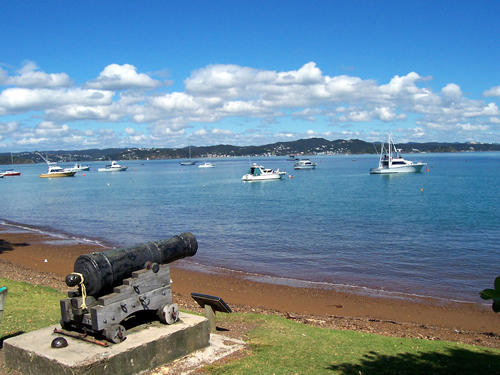 Sightseeing, Tours and Events in the Bay of Islands
Things to do in Russell
Sightseeing in Paihia
Hotels and Accommodation in the Bay of Islands
Pictures of Russell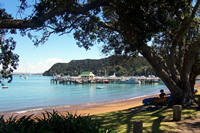 By Richard Moore
The historic town of Russell in the Bay of Islands should be marked as a must-see on any journey to New Zealand.
It is quiet, pretty and has an atmosphere of tranquility and charm.
Russell was the first European settlement in the New Zealand and was the country's original capital.
It can also boast some of the finest early colonial buildings to be found in New Zealand.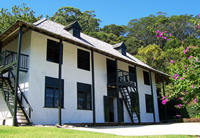 Mind you, Russell was once known as a Pacific hellhole filled with debauched sailors, escaped convicts and wanton women for hire.
It was also besieged during the Northland Land Wars between the European government and the local Maoris.
Today Russell is genteel and it boasts fine cafes and restaurants, many of them offering superb harbour views.
Russell is the perfect spot to stay and use as a base for travelling around the rest of the Bay of Islands.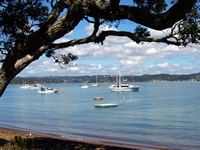 Most tours, like Dolphin Adventures and harbour cruises, stop off at Russell and the town is the base for the tall ship R. Tucker Thompson and its marvellous day voyages depart from there.
From Flagstaff Hill you can get fantastic views of the water and the pohutakawa tree-lined seafront is a superb place to sit and relax.
Other sights to see in Russell are Pompallier House, Christ's Church and the Maritime Park Visitor Centre.
You can get to Russell via regular ferry services from Paihia or, if you want to take your car over and avoid a surprisingly lengthy drive, take a short trip on the car ferry from Opua.