Near Wellington
The latest Sightseeing, Tours, Attractions & Events in Wellington
Hotels and Accommodation in Wellington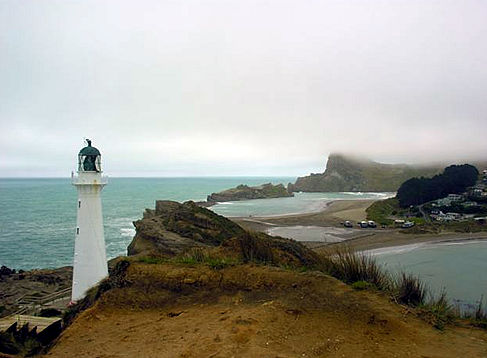 Castlepoint, 45 minutesí drive east of Masterton, in the northern Wairarapa, is a land mellowed by the sea, a ruggedly gentle beachscape at ease with natureís moods.
Bikinis donít seem right here. Itís a place with poets, film directors, Americans who farm, locals who know the sea and its food, commercial fishing people battling quotas and fluctuating dollars.
Thereís a hint of flash houses appearing on the hills but thus far at least they donít bother the beautiful relief of white sand, rolling dunes, breath-taking walkways and a lighthouse standing stoicly against the march of time.
Lovers could find their feet at Castlepoint. Itís that real.
Pictures and text courtesy of Allan Barclay