What's On in Taupo
TAUPO and
CENTRAL PLATEAU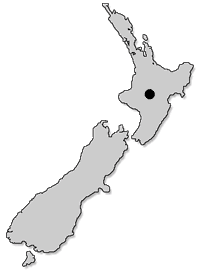 Great Adventure Ideas
Taupo Highlights
What's to do in Taupo
Hotels and Accommodation in Taupo
Central Plateau
Turangi
Rotorua Highlights
Adventure in Rotorua
Photos of Rotorua
Adventure Photos of Rotorua
Sightseeing, Tours, Attractions in Rotorua
Hotels and Accommodation in Rotorua
Book a trip out to White Island
Book a trip out to White Island with transfers from Rotorua
Book a trip out to White Island with transfers from Tauranga
Book a trip out to Moutohora Island Sanctuary
By Richard Moore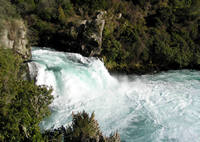 Lake Taupo is New Zealand's largest lake and is a picturesque and welcoming part of the world at any time of year.
In summer it is a watersports, fishing and adventure mecca, while on a crisp, clear winter's day the sight of the blue waters with a snow-capped mountain backdrop is amazing.
And for a fabulous voyage on the lake hop aboard the Ernest Kemp steamer. It is fabulous.
It looks serene, but Lake Taupo was actually formed by one of the greatest volcanic eruptions the world has ever suffered.
It was 100 times more powerful than Krakatoa and when you consider its waters cover more than 600 square kilometre area - that's one big crater.
But that goes way back in time, almost 30,000 years and today the lake is regarded as being the world's trout-fishing capital.
There are several fly-fishing guides based in Taupo and while not what you'd call cheap at around $450 a day the thrill of catching some of the huge trout living there will get anglers' wallets out faster than lightning.
There are also boats to charter at reasonable hourly rates and you can hire all the fishing gear you need in town.
For the adventure lovers among us there is sky diving, bungy jumping, mountainboarding (think of a mix of skate and snowboarding with a bit of mountain biking thrown in) and gliding.
Kayaking is very popular on Lake Taupo and white-water rafting is terrific as New Zealand's longest river, the Waikato, stems from its reservoir and hurls itself over some pretty fine rapids in the area.
If nature is more your cup of tea then there are magnificent hiking tracks around Lake Taupo, including the highly rated ones to Aratiatia and Mt Tauhara.
There are plenty of things to do at Taupo other than gaze at the scenery and they include the awesome Huka Falls, the Craters of the Moon, and the Tongariro Trout Centre.
The Huka Falls are amazing. The mighty Waikato pours through a natural rock funnel at over 220,000 litres of water a second creating a spectacular waterfall and churning, foaming blue and green water.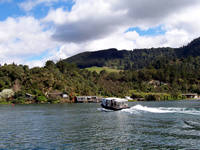 There is a bridge you can walk over to get to the other side of the falls from the carpark and if you follow a path around further you get some sensational photos.
If you are lucky you'll have one of the Huka Jetboats approach the falls while you are there and that adds to your pictorial opportunities.
Of course, for thrill-seekers you can always hop aboard one and get taxied to almost under the thundering falls.
For a touch of the prehistoric then the Craters of the Moon are well worth stopping to look at. They are steaming pits of mud and water and you can wander through them on at your leisure on a sturdy boardwalk.
Both the Huka Falls and Craters of the Moon are just north of Taupo - some five kilometres - on State Highway 1. Also there is an amazing Prawn Park that is well worth a visit.
Taupo is about one hour's drive south of Rotorua in the central North Island and one of the geothermal gems in the area is Orakei Korako.
It is between the two cities and has striking examples of coloured silica terraces. There are also geysers and the green-water filled Ruatapu Cave.
An hour south of Taupo is the New Zealand Army Museum at Waiouru. This is a really interesting museum that charts NZ's military history. Good displays of the various weapons, uniforms and action are on show.
Getting there is also fun with a drive down the famed Desert Road. Tussock fields spread around you and to the west are the mighty mountains of Ruapehu, Tongariro and Ngauruhoe.