A Quiet Spot to Get Away
Where to stay in Auckland
Things to do in Auckland
Glenbrook Vintage Railway
Kariotahi Beach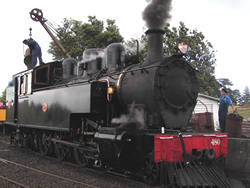 By Richard Moore
Just south of Auckland and within an easy drive of the international airport lies the sleepy town of Waiuku.
Increasingly a home to many ex-Aucklanders, Waiuku offers slices of sophistication with a town-size charm.
There are cafes and restaurants that offer good food - some at Auckland prices - but if you are after quality then there's no drama.
It is also top spot to explore the rural area of south Auckland and the rugged black sand beaches of New Zealand's west coast, in particular the little known gem Kariotahi.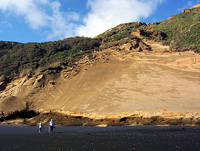 Not far out of Waiuku at Glenbrook is a vintage railway that operates on Sundays and public holidays.