Bulls
A Punny Sort of Town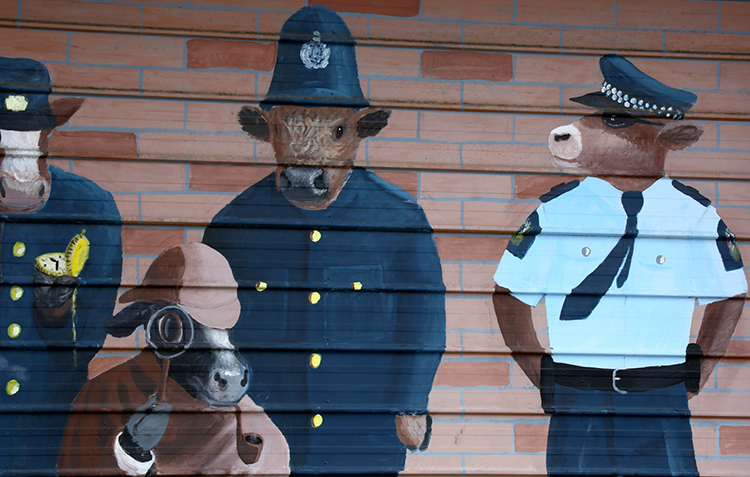 The latest Sightseeing, Tours, Attractions & Events in Wellington
Hotels and Accommodation in Wellington

BULLS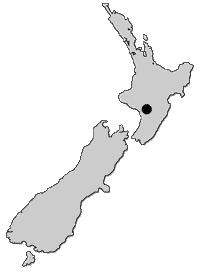 Words and Pictures by Richard Moore
IT IS hard to know why, but some folk consider puns deplore-a-bull. Others find the plays on words not only adore-a-bull, but also respect-a-bull.
I am one of those devotees, delighting in efforts to add spontaneous wit and humour to our lives.
So, when driving in the Rangitikei District almost midway between Wanganui and Palmerston North,  I just had to stop and check out what the good folk of the small town of Bulls had to say for themselves.
And it all began at the sign welcoming travellers to "A Town Like No Udder."
Above that it asks: "Herd of Bulls?" and adds the web address www.unforgetabull.co.nz.
I laughed. My wife groaned.
"This is going to be great," I said.
"No it isn't," she replied.
She wasn't being irrit-a-bull, she just doesn't think ordinary or obvious puns are laugh-a-bull.
Now on the hunt for the telltale white signs on various buildings around town I had to tip my cap to the people who came up with the idea.
The signs feature the name "Bulls" on top of a graphic showing two happy bovine beasties. Underneath them is the name of the establishment.
For example the one on the Bulls Medical Centre is Cure-a-Bull.
The Anglican Church is Forgive-a-Bull, the Toy Library is Enjoy-a-Bull, and the Four Square store is Restock-a-Bull.
Oh man, I said to myself, I am in heaven.
A one-bedroom flat had on its fence "Rent-a-Bull", the i-Site was "Inform-a-Bull", the Plunket Society "Nonreturn-a-Bull" and the Westpac bank was, as you would surmise, Bank-a-Bull.
Heck, even the coppers were getting in on it. The local cop shop had Const-a-Bull sitting prominently above its door – and right next to a mural featuring bulls in police uniforms.
My grin was ear to ear.  My good lady had to escape and so headed across to Scully's Products, a purveyor of fine soaps and lovely smelly things in a mid-grey villa with white trim.
I didn't dare tell her that on the side of the building – and unseen by anyone approaching from the angle she was taking – was a sign saying "Scents-a-Bull."
Teehee, I can be incorrige-a-bull!
I like the way the good folk of Bulls have got into the spirit of their punny town and it gives the place a point of difference from other dots on the road map in the lower North Island.
Stop, grab a bite to eat at the Mothered Goose (Delect-a-Bull), or Subway (Submerge-a-Bull), or Frankies Ice Cream Parlour (Lick-a-Bull) or maybe M&P Young Fruiterers (Veget-a-Bull).
For something different have a hot beverage from Coffee on the Moove … or as you leave pick up some McDonalds at their Drive-thru-a-Bull.
Throw your rubbish in the milk urn public rubbish bins (Response-a-Bull) and if you need a pit-stop use the Relieve-a-Bull public loos.
It is well worth stopping and taking a rest break in Bulls and be thoroughly entertained by a laud-a-bull little town with an envi-a-bull marketing plan.
Some of the Bulls Voca-bull-ary:
Chiropractic Clinic  - Adjust-a-Bull
Florist – Bloom-a-Bulls
Fire Brigade – Extinguish-a-Bull
Platt's Pharmacy – Indispens-a-Bull
Historical Society – Memor-a-Bull
Britton's House Movers – Transport-a-Bull