Rotorua
Buried Village of Te Wairoa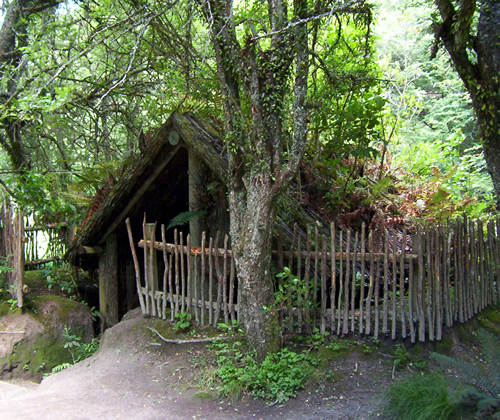 Book a tour to the buried village of Te Wairoa
Sightseeing, Tours, Attractions and Events in Rotorua
Hotels and Accommodation in Rotorua
Pictures of Rotorua
Rotorua Highlights
Adventure in Rotorua
By Richard Moore
In 1886 Mount Tarawera near Rotorua exploded in a mighty eruption that split the mountain, destroyed the internationally famed Pink-and-White Terraces and buried the small village of Te Wairoa.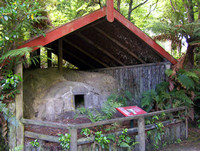 The death toll from the tragedy - which was portended by a ghostly canoe sailing across Lake Tarawera - was 153 killed.
That figure included both locals and tourists.
Today tourists can travel to Te Wairoa - a 15-minute drive from Rotorua - and can visit the sombre-but-beautiful site.
Walk around the grounds and examine the remains of the excavated buildings - the blacksmith's shop, flour mill, barman's house and Rotomahana Hotel.
Wandering around you can see the damage a volcano can do and imagine the sheer terror that those caught in the eruption would have gone through.
There is a museum on site that has household items that survived the explosion - including a sewing machine found in the branches of a tree.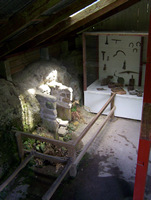 You can also see one of the straightest lines of trees in the world - it's not really surprising when you consider they were once fence posts that have grown into fully fledged trees!
If you are feeling energetic you can take a walk down a bush trail to the 80-metre Te Wairoa Falls or, if you'd rather not, you can enjoy a wide range of food and drinks at The Buried Village's cafe.
There are three-hour tours to Te Wairoa that depart each day between 12:45pm and 1:00pm.